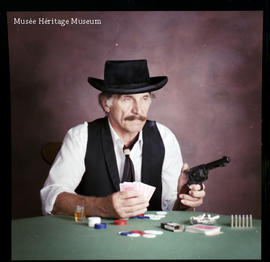 Arnold Skitsko in cowboy and fur trade outfits
File predominately consists of photographs of Arnold Skitsko in cowboy outfit, holding onto a gun at a poker table. There is also one photograph of him in a fur coat and hat, holding a shotgun.
Arnold Skitsko was a friend of Victor Post and owner of Copperfield Plastic Fabricators Ltd. in Edmonton.